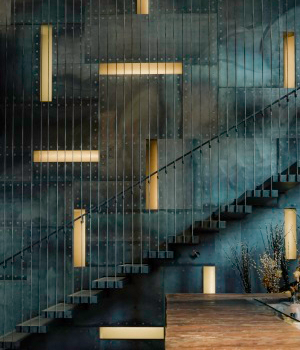 ZUMA was co-founded by Rainer Becker and Arjun Waney in 2002. ZUMA London, the first restaurant to open, remains the brand's homestead. All of ZUMA's management and chefs are extensively trained in London before working in ZUMA's international locations.  ZUMA has successfully launched several locations across the world including Hong Kong (2007), Dubai (2008), Istanbul (2008), Miami (2010), Bangkok (2011), Turkey (2013) Abu Dhabi (2014). ZUMA's characteristic culinary concept features a main kitchen, sushi counter, and robata grill offering modern, sophisticated Japanese cuisine.

The opening of Zuma New York in January 2015 marked the iconic restaurant's ninth location. ZUMA New York (261 Madison Avenue) features a main dining room, a bar and lounge area, and private rooms, all of which will be situated across two levels. Designed by Noriyoshi Muramatsu of Tokyo-based Studio Glitt, the space captures the style and elegance of ZUMA worldwide, yet embraces elements exclusive to New York.

ZUMA New York's menu offers signature dishes including suzuki no sashimi – seabass sashimi with yuzu and salmon roe, tori no tebasaki – sake glazed chicken wings, sea salt and lime , ebi no sumibiyaki yuzu kosho fuumi – jumbo tiger prawn with yuzu pepper, and a US Prime bone-in 24 oz. ribeye, while celebrating new creations specific to New York. Each of the three kitchens at Zuma, sushi counter, main kitchen, and robata grill, offers a menu of bold flavors and simple presentation that embodies the relaxed energy and ambience of izakaya, in the contemporary sophistication that is ZUMA style.
Read the Full Bio +
Hide the Full Bio -