Andrew Zimmern: 6 super simple weeknight dinners for fall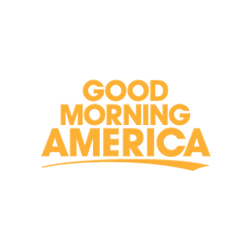 With fall in full swing and people still staying home, it's the perfect time to cozy up with some easy, seasonal recipes that the whole family will love.
From pressure cooking in an Instant Pot to slow roasting in an oven, fall is a time to let the tools do the work with ingredients that can stand up to an easy cooking method and come together quickly.
Apples, squash, onions and other root vegetables are a perfect addition to easy fall-inspired recipes, with or without a protein such as sausage or poultry, that are quick to cook stand up to slow braising.
These selections are easy to recreate in your kitchen and full of flavor to satisfy an array of palates any night of the week.
Even if the whole family just consists of one or two people, you can adjust the recipes in half or freeze a portion of the prepared dish before cooking to save it for a ready-to-go meal another night when you don't feel like starting from scratch.
Shrimp Scampi with Lemony Breadcrumbs & Angel Hair Pasta
This bright Italian-American classic is a quick-cooking favorite from chef Andrew Zimmern. The chef, TV host and author shared the dish with "Good Morning America," and said he adds a healthy dose of crunchy seasoned bread crumbs to help bring it all together with the perfect textural contrast.
Ingredients 1 pound angel hair pasta
3 tablespoons extra virgin olive oil
8 cloves garlic, thinly sliced
1 cup sliced shallots
2 pounds U-15 shrimp, peeled and deveined
1/3 cup minced fresh herbs: tarragon, parsley, savory, chives
1/4 cup Pernod
1 tablespoon lemon juice
4 tablespoons butter
Salt and pepper
For the breadcrumbs
1/4 pound day-old Italian bread, torn into chunks
1/4 cup lightly packed flat-leaf parsley leaves
2 tablespoons extra-virgin olive oil
1 teaspoon finely grated lemon zest
1 small garlic clove, minced
Salt and pepper
Directions
Preheat the oven to 375 degrees. In a food processor, pulse the bread with the parsley, olive oil, zest and garlic until coarse crumbs form. Season with salt and pepper, then spread on a large rimmed baking sheet. Bake for 7 to 10 minutes, until golden and crisp; let cool.
In a large pot of salted boiling water, cook the pasta until al dente (approximately 8 to 10 minutes, check for doneness). Drain the pasta. Reserve.
Meanwhile, preheat a large skillet over medium heat and add the oil. When aromatic and rippling, add the garlic and shallots, and sauté until beginning to caramelize.
Push the shallot mix to the sides, raise heat to high and add the shrimp. Cook until the shrimp have barely turned pink and just started to curl up, a few minutes at most.
Add the herbs, toss and cook for a moment. Add the Pernod and cook until almost evaporated, then add the lemon juice. Swirl and add the butter. Swirl the pan until sauce has come together. Add the reserved pasta to the pan and toss to coat in the sauce.
Season with salt and pepper. Serve, garnishing with the breadcrumbs.
Reprinted with permission of Andrew Zimmern.
Read more here